Home
Talk

8
303pages on
this wiki
What's new on Wipeout Central
12 November 2012 - Cheats page up
To save fussing about over the net for cheats, Wipeout Central now has it's own cheat page with cheats from the first 5 games in the series. They can be found under Contents on the main page.
23 August 2012 - Wipeout developer closes
As of the 22nd of August, Sony Computer Entertainment Worldwide Studios has closed down Studio Liverpool, bringing to a close 18 years of Wipeout. SL started as Psygnosis in 1984 before being bought by Sony in 1993 (renamed SL in 1999). As well as Wipeout, SL has also created the original Lemmings series, several Formula One games and other games critical to the PlayStation's initial success.
SL, you will be sorely missed.
Helping out
To write a new article, just enter the article title in the box below.
Not sure where to start?
Adding content
Talk and more...
Featured media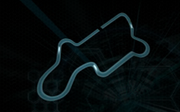 Top 10 Lists
Community Corner
Guildelines for editing Wipeout Central
Just now, I have dealt with a editing conflict regarding the integrity of a couple of articles. In the process, I was referred to Wipeout Central's Guidelines.
Myself, I only had a quick look at these guidelines when I was admin and i had no trouble as most contributors have edited in good faith, or had a general understanding from experience. But after this recent issue I must stress that if you're new to this wiki, or editing wikis in general, read these guidelines first.
The guidelines are taken from Wikipedia, so they should be straightforward for anyone getting into wiki editing. I also will be a bit more active to make sure these guidelines are met. I'm pretty lenient when it comes to edits, but don't push it. Any issues will be sorted as soon as possible.
Anyways, happy editing!
Gilke001
Wipeout Central Administrator
11 June 2013
If you still want to contribute a page, click on "Wanted Articles" and have a look which article you want to write, or just edit a page by clicking 'edit' next to the page title.
_______________________________________