What's new on Wipeout Central
4 December 2016 - WipEout Omega Collection
Playstation Experience 2016 has announced the release of WipEout Omega Collection, the PS4 remaster of WipEout HD Fury and WipEout 2048. It includes all the familiar features of HD, Fury, 2048 all along with new music to accompany the old favourites.
The collection is set for release in Summer 2017.
http://blog.us.playstation.com/2016/12/03/wipeout-omega-collection-revealed-for-ps4/
Helping out
To write a new article, just enter the article title in the box below.
Not sure where to start?
Adding content
Talk and more...
Featured media
Community Corner
Guildelines for editing Wipeout Central
Just now, I have dealt with a editing conflict regarding the integrity of a couple of articles. In the process, I was referred to Wipeout Central's Guidelines.
Myself, I only had a quick look at these guidelines when I was admin and i had no trouble as most contributors have edited in good faith, or had a general understanding from experience. But after this recent issue I must stress that if you're new to this wiki, or editing wikis in general, read these guidelines first.
The guidelines are taken from Wikipedia, so they should be straightforward for anyone getting into wiki editing. I also will be a bit more active to make sure these guidelines are met. I'm pretty lenient when it comes to edits, but don't push it. Any issues will be sorted as soon as possible.
Anyways, happy editing!
Gilke001
Wipeout Central Administrator
11 June 2013
If you still want to contribute a page, click on "Wanted Articles" and have a look which article you want to write, or just edit a page by clicking 'edit' next to the page title.
_______________________________________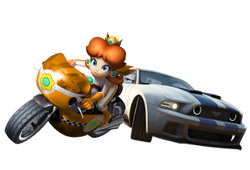 Vehicular Games
Go to these sites for info or for help with your own wiki!
Asphalt • Burnout • Choro Q • The Crew • Driver • F-Zero • Forza Motorsport • Gran Turismo • Mario Kart • Need for Speed • Rocket League • Twisted Metal • Wipeout
Want your community included? See how!

Ad blocker interference detected!
Wikia is a free-to-use site that makes money from advertising. We have a modified experience for viewers using ad blockers

Wikia is not accessible if you've made further modifications. Remove the custom ad blocker rule(s) and the page will load as expected.